Lotus flowers (Nelumbo nucifera)
Lotus is the symbol of purity, beauty, wealth, richness, majesty, grace, fertility, knowledge, and serenity. It is the national flower of India. Nelumbo nucifera is known by a number of common names, including Sacred lotus, Indian lotus, Sacred water lily. Flowers are found in pink or white color and general lotus grows in muddy or in dirty water. learn How to grow the Lotus plant in a container, lotus cars, Nelumbo nucifera Sow from seeds, and more about this plant.
Overview Lotus plant
There are over 100 species in the world. This species can't tolerant cold so they grow in warm weather with bright sunlight. A water garden is a great way to spots your garden. Nelumbo nucifera flower floats on a water surface with the help of their floating leaves and has a long stem that contains air spaces for buoyancy. The leaves are floating, and lotus flowers always raised above the water surface. The plant has its roots firmly in the mud and sends out long stems to which their leaves are attached.
You can easily see in India,  the climate range of this plant is from India to China. The plant is an aquatic perennial, native to southern Asia and Australia, and most commonly cultivated in the water garden. The plants can be grown from seeds or tubers, but seeds will not produce a flower the first year while they develop into tubers.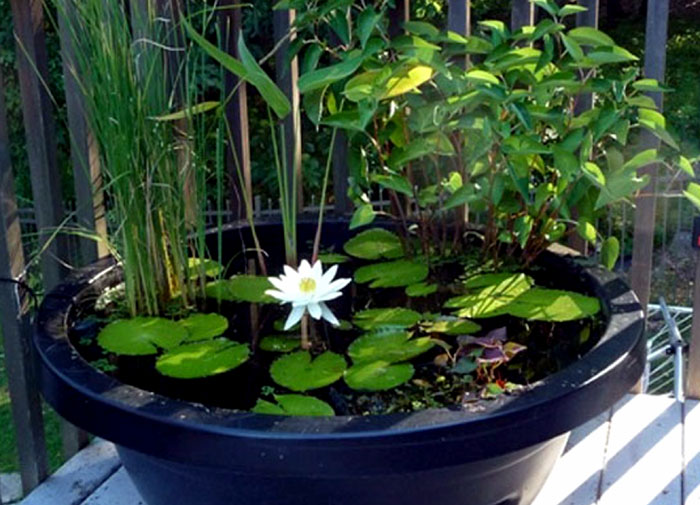 How to grow a Lotus plant in a container
Planting Time Nelumbo nucifera
The best time to apply the lotus plant tubers in the container is spring. This new season starts to grow.
Soil and sun requirement
Always use such clay which is a mixture of sand and soil in the river. Lotus needs sunlight for 6 hours a day.
Sow Lotus from seeds
Scar the seeds with the pointed tip of the seed down to one layer using a standard metal file.
Place the seeds into a glass of warm water.
The seeds that float should be thrown away since they are probably not fertile and will only cloud up the water. Change the water every day while you are waiting for them to sprout.
Once you see the roots emerge, put them in a (15 to 20 liter) pots filled with good garden soil take a black container for this because its absorption of heat with this the temperature of the seed remains warm.
Transplant
If you waited too long and the Lotus leaves started to grow, keep them free of soil as you cover the root. Growth should start after four or five days of soaking, but you will need to wait a few more days until the seedling is at least 6 in. (15.24 cm) long before transferring.
Fill your pot with dense soil. The ideal soil is about two parts clay and one part river sand. Fill the pot with about 6 in. (15.24 cm) of this potting medium.
Gently press the seeds into a top layer in the soil.
Plants started from seeds will probably not bloom in the first year. 

Read more.
lotus care
Location
Lotus flowers prefer full sun. You should provide adequate sun for your plants, for that if there is a tree around you, then take the pot to another place so that the sun's radiation cannot be blocked.
Temperature
You should keep the temperature for your Lotus plant 21 degrees Celsius. This plant grows at this temperature. If the temperature reaches 35 degrees Celsius, some shade can provide. Shadow is required to prevent the burning of leaves.
Fertilizer
Use pond pills to feed your lotus plant. You can use these pills when it gets at least six leaves out of its tubers. Do not fertilize in July, because plants are not ready for dormancy. Summer is the best time for fertilizing.
Shifting
Before the frost season, you have to take your container in a safe place. You should put your container in the deeper area of the pond. You can also keep the container in the verandah of the house.   Read more.
Re-potting Nelumbo nucifera
Be careful to re-pot the plant again, do not tamper with roots. Place your plant in between your new wide container or bowls. Carefully keep the garden's good soil around the plant and fill the container approximately 1/3, the use of the potting mixture is not required. Then add 3 cm of gravel on the soil and fill the container with water, do not immerse the rising leaves in water.
Keep the lotus away from running water or fountain, it always blossoms in cool water.
Save your young plants from birds and crustaceans.

Health benefits of Lotus and its side effects
Lotus root has a wide range of health benefits owing to its rich nutritional composition, and some of the benefits include its ability to improve digestion, control cholesterol, lower blood pressure,  prevent cancer, boost the immune systems, balances mood and relieves depression, increases circulation, and maintain proper enzymatic activity in the body.
Cure diseases:
For stops diarrhea.
It solves the problem of inflammation.
The oil of lotus helps in producing more melanin in the body and thus helps in combating the problem of grey hair. The lotus hair rinse makes the hair shiny and bouncy, adding life to dull and brittle hair.
The stem of a lotus contains vitamin C which helps to regulate the blood.
Drinking its tea acts as a stress buster and helps in easing the tensed mind and frayed nerves.
In lotus some sebum (waxy substance) that can cause acne breakouts when it builds up and clogs the pores of your skin.
It has good amounts of minerals, vitamins, and particularly phosphorus in lotus supply the body with the required nutrients to keep the bones healthy and strong.
Its seed Grinding with honey, to control cough and cold.
Leaves contain L-carotene that boosts metabolism and provides energy to the body, using up the body fat and hence not allowing it to settle in the body.
Nelumbo nucifera cure cancer also. read more.
Read also: 10 Stunning Water Features for your Garden. Celery growing in containers. Coriander Growing and care in containers. Anthurium plant Growing indoors. Plumeria growing and caring guide. Bleeding hearts flowers growing tips. Kiwi fruit Growing in containers.  How to grow Bougainvillea in pots. How to grow Michelia Champaca alba. Potatoes growing and care guide. Sweet corn growing and care tips. Amaryllis growing guide. Pears tree growing guide. Holly tree growing in containers. Gazania flowers growing through seeds.
For Pin :