Mosquito Repellent plants
We are introducing you to 8 Mosquito Repellent plants which, with colorful and aromatic performance in the garden, get rid of these dangerous mosquitoes. Spring and Summer is such a season that you are troubled by many types of bugs, mosquitoes have to face different types of diseases.
There are many such insect-resistant plants which keep bugs away due to its natural aroma and present the golden aroma in the garden. Often people keep these plants in the porch patio or in the room where these mosquito repellent plants, which keep annoying mosquitoes away.
Some of these plants are  Lavender, Lemon Balm, Basil, Marigolds, Citronella, Catnip, Rose Geranium, Rosemary etc.   Read more.
01. Lavender
That lavender is a gorgeous purple flowering plant with a calming scent. But that it is also a natural mosquito repellent plant? Grow it indoors near a sunny window, or outside in your garden to keep the bugs away. Lavender flower is the world famous for its aroma and beauty. It is a native of the arid Mediterranean region. Lavender grows well in any environment, for this, it requires dry air, hot soil, and sunlight. Read more.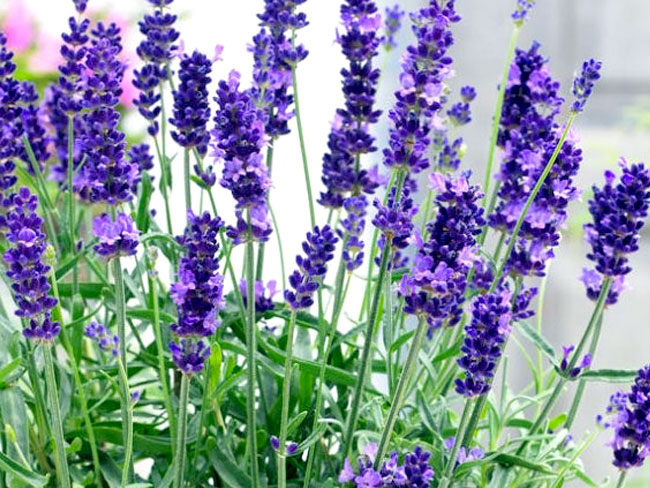 02. Lemon Balm
Lemon Balm is another mosquito repelling. It grows to 28–59 in. tall. The leaves have a gentle lemon scent, related to mint. Lemon is the member of the mint family, the plant also known as horsemint Lemon Balm. It is a resists drought, and it grows well even in shade. It is a very fast growing plant, so you might want to contain it to a pot.  Read more.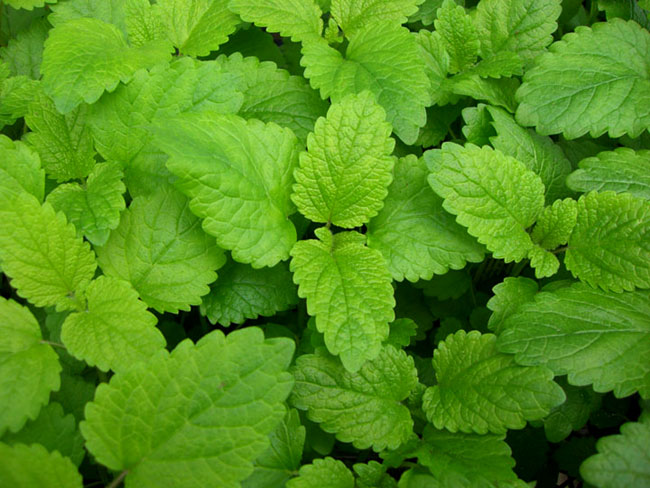 03. Citronella
Citronella is very easy to grow and can get to be a very tall 5 or 6 feet high.  This mosquito plant carries the fragrance of citronella in its foliage. When a leaf is crushed and rubbed on the skin, its sweet smells helps repel mosquitoes. You can grow citronella in pots and place it around a porch or patio, or you can plant it directly in a garden. It's a great choice for repelling mosquitoes naturally.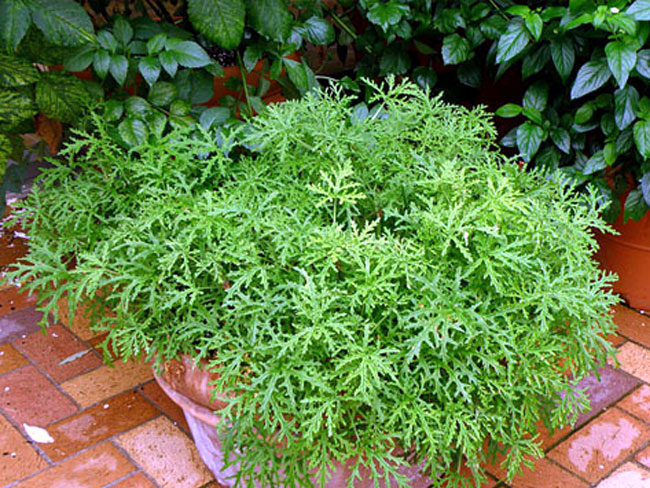 04. Marigolds
Not only do they make your landscape more attractive, but marigolds also have a distinct smell that repels mosquitoes. Marigolds contain Pyrethrum, an ingredient found in many insect repellents, and they have a unique aroma which bugs find repulsive. It is easily grown in your garden. You can grow in your pots also. Marigold is very popular as a herbaceous plant. Its pungent smell and is used in many cosmetic treatments. Plants prefer full sunlight status, but they can tolerate partial shade if the environment remains moist. Read more.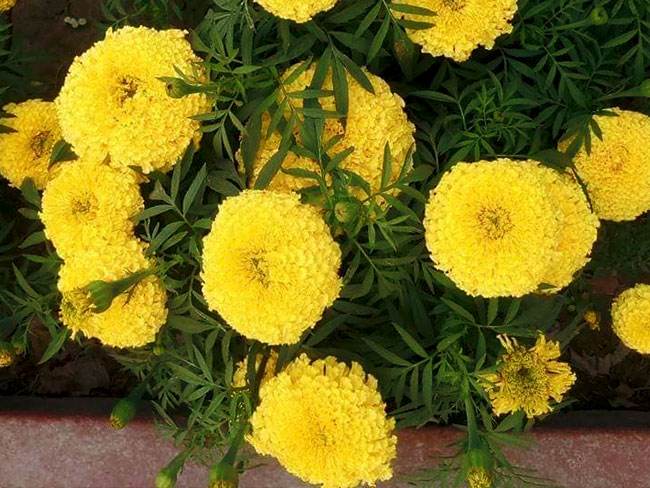 05. Basil
Enjoy delicious fresh herb plant bugs away to add to all of your favorite recipes!, and use to keep mosquitoes away, It also a choice of repelling mosquitoes. There are many different varieties of basil around. Basil or Tulsi is grown for its aroma, tasty leaves and the leaves are used in salads, pasta, and sandwiches with tomato sauce. How to grow Basil.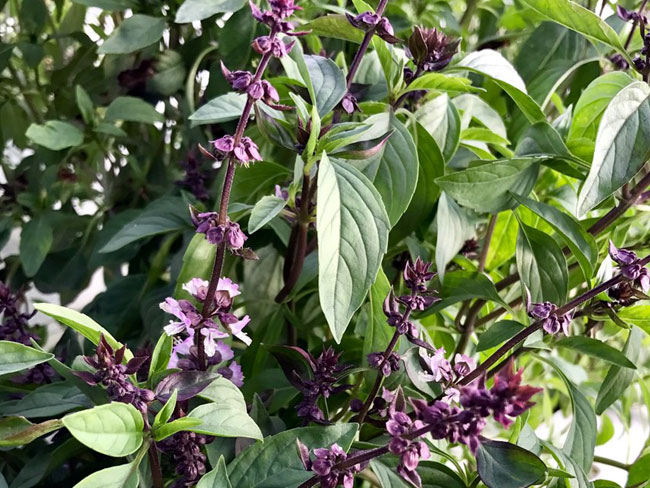 06. Catnip
The perennial herb, related to mint, is easy to grow. Catnip is a great Mosquito Repellent plants. It is a very easy plant to grow, and if you have cats in the house, they will certainly be happy to have it around.
 
07. Rose Geranium
Rose geranium repels many bugs, It is the beautiful flowering plant is a great choice for mosquito repellent. When planted in a hanging container, the colorful blooms will cascade over the side of the pot. Rose geranium is a perennial shrub with small pink flowers and pointy leaves.  Geranium is the common name of the genus Pelargonium members, but it is confusing. If we take care of time, the geranium plant can easily survive for a long time. Read more.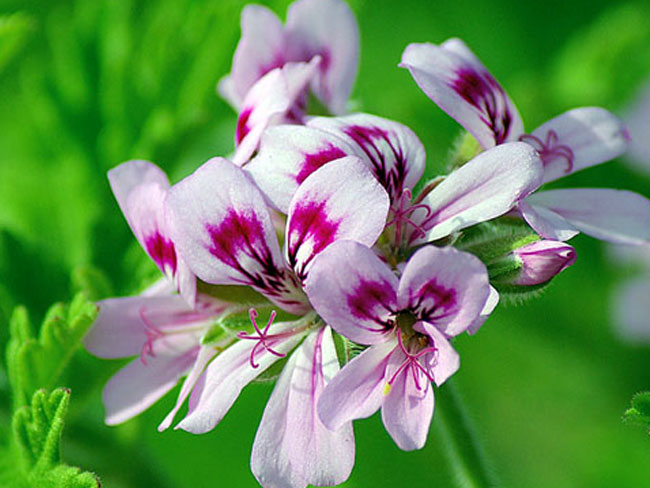 08. Rosemary
Repels mosquitoes and a variety of insects harmful to vegetable plants. Rosemary is a beautiful flowering plant and Mosquito Repellent plants that are often used to flavor lamb or fish dishes, but did you know that it is also a natural mosquito repellent? It's perfect to add to your herb garden or flower bed to keep bugs away. These Plants grow in containers on a patio, herb gardens or planted as landscaped beds. Read more.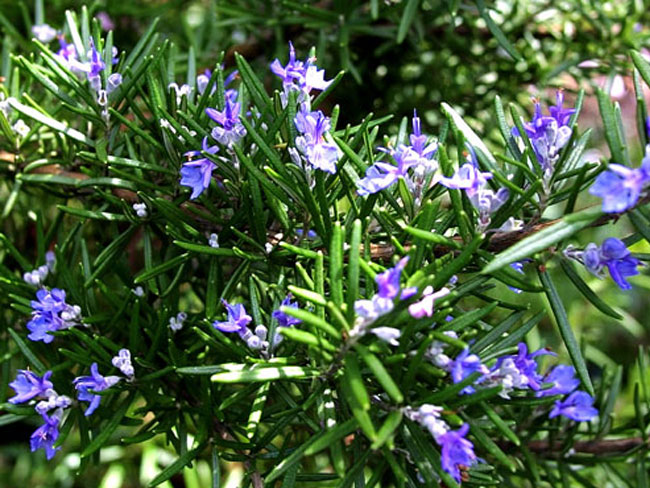 Read also: How to grow Ginger in a pot. 10 Most fragrant flowers for your garden.  Flowering vines for your Balcony Garden.  How to grow Cucumber in a container.  7 Splendid Climbing plants.  Surprising Uses of Borax in the garden.  Lupin growing and care tips.  The Best filler plants for Container Gardening. 8 Best Frugal gardening Tips. 10 ways to control Slugs naturally.  Best flower plants for Bees and Butterflies.
Happy gardening
For Pin: