Vada Pav (Street food)
Learn How to make Vada Pav, Vada pav Recipe, Green sauce and more about this recipe. People remember this popular street food when Mumbai came in. Mumbai's. Vada Pav has become a hunger alternative to the Mumbai peoples. Boiled potatoes and gram flour are used to make it.  Vada and Pav (a kind of bread), and when it is served with spicy sauce, it looks very tasty.  It is difficult to see and listen, but it is really very simple. Here we are giving information about the easy method of making this street food. You can make lunch for children and guests coming to your home.
Preparation time            25 minutes
Cook time                     20 minutes
Total time                      40 minutes
Serves                          04
Difficulty level               Easy
Materials needed to make Aloo masala
Green Chilli                                           1-2 (Chopped)
Oil                                                        02 Tbsp
Big fennel  (saunf)                                 02Tsp
Salt                                                     as needed
garlic paste                                           01 Tsp
Onion                                                   01(finely chopped)
Potato                                                  04 Medium size (Boiled)
Turmeric Powder                                   1/2 Tsp
Red chili powder                                   02 Tsp
Coriander leaves                                   03 Tsp
Lemon juice                                          02 Tsp
Asafetida                                              1/4 Tsp
Ingredients for Green Chutney
Green Coriander leaves                          100 grams
Garlic cloves                                         4-5cloves
Curd                                                     100 grams
Green Chili                                            3-4
Ginger                                                  01 inch Chopped
Cumin seeds                                         1/2 Tsp
Salt                                                      as needed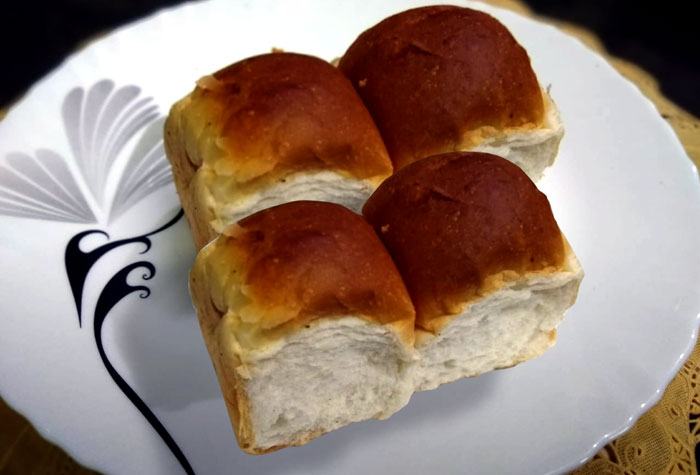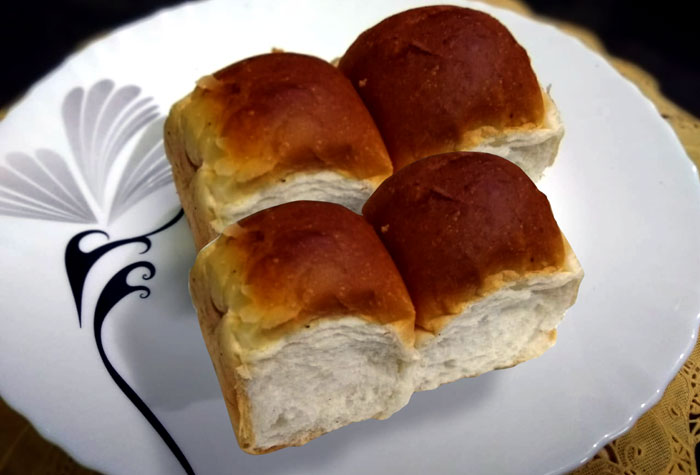 Materials needed for Vada pav
Pav (Bread)                                           04
Besan (Gram flour)                               02cup
Baking Soda                                         1/2 Tsp
Salt                                                      as needed
Red chili powder                                   01 Tsp
How to make Vada (Bonda)
Heat oil in a pan, then add asafetida, mustard seeds, and big fennel and roast it.
Now add onion, green chili, and garlic paste and fry well.
Add boiled potatoes to small pieces and mix them. Now add turmeric powder, red chili powder, salt as needed and coriander leaves, mix well. Add flavor lemon juice to it. sauté well and make a paste.
After a little cold, make small balls from this paste. 

Read also

.
How to fry Vada
Mix the gram flour in a large bowl, it is not too thin, so add water gradually. Keep slurry thick.
Now mix this turmeric powder, salt, red chili powder, and baking soda in this mixer. Mix all these ingredients for 4-5 minutes thoroughly.
Now heat oil in a pan, and take a bowl and dip it in gram flour mixture, when the gram flour is turned on from the sides, then deep fry it strictly.
Similarly, put the ball tightly one by one, as you can fry one time. Fry these balls until golden brown. Insert these balls into paper napkins, from which the extra oil is released.
Now your Vada (Bonda) is ready. 

Read also

.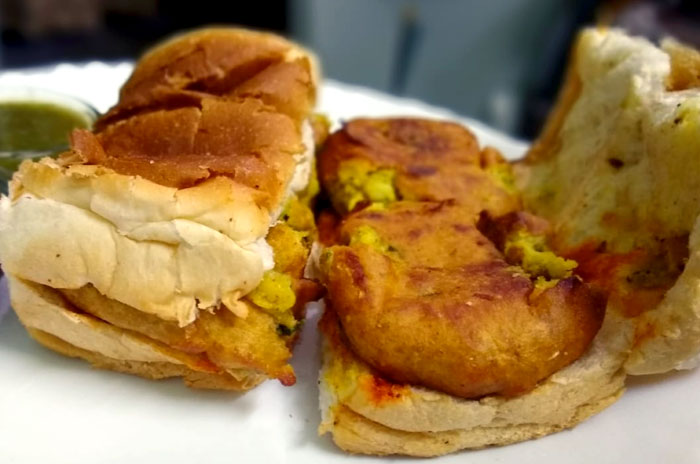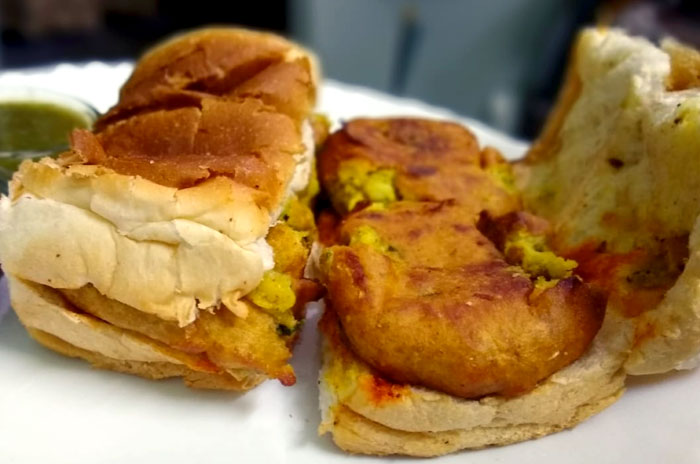 How to make Vada pav
Now take the pav and cut it from the middle with the help of a knife. Keep in mind that the second part of the pav is connected.
Put green chutney in this pav, if you have more spicy food then you can also apply red chutney. Now put the aloo vada in the middle of the cut bread in between, and the press is gentle.
How to make  Green Chutney (Sauce)
Wash green coriander leaves thoroughly.
Put these leaves in your mixer jar, now add green chilies, ginger chopped, garlic and curd and mix well.
Now get it in a bowl, and add salt as needed. Your chutney (

Sauce

) is ready.
Suggestion:
You can also add a little rice flour to make your potato vada more crispy.
Make a paste of gram flour thickened otherwise the vada will not be right.
While using add salt in the sauce, otherwise the chutney will leave more water.
Read also: How to make Chicken Masala.  How to make Pani puri at home. Sabudana Vada recipe easy steps. Veg spring roll beautiful Street food. Khaman Dhokla recipe. Kaju curry recipe restaurant style. Stuffed Red chili pickles recipe. Egg curry recipe easy steps by nature bring. Kadai Paneer recipe restaurant style. Palak Paneer recipe Dhaba style.
 For Pin