Hanging baskets
Hanging garden is a whole new dimension to your vertical garden. By adding it to your garden, it can increase the beauty of your garden with elegance. Plants for hanging baskets remove the emptiness of the wall and makes the corner beautiful. Nowadays the hanging baskets have become a custom. These gardens of lots of advantages you don't have a small garden, Porch, or patio but you can brighten. We give you some helpful tips and tricks here. You can grow fresh herbs indoor basket near the sunny window.  Read more.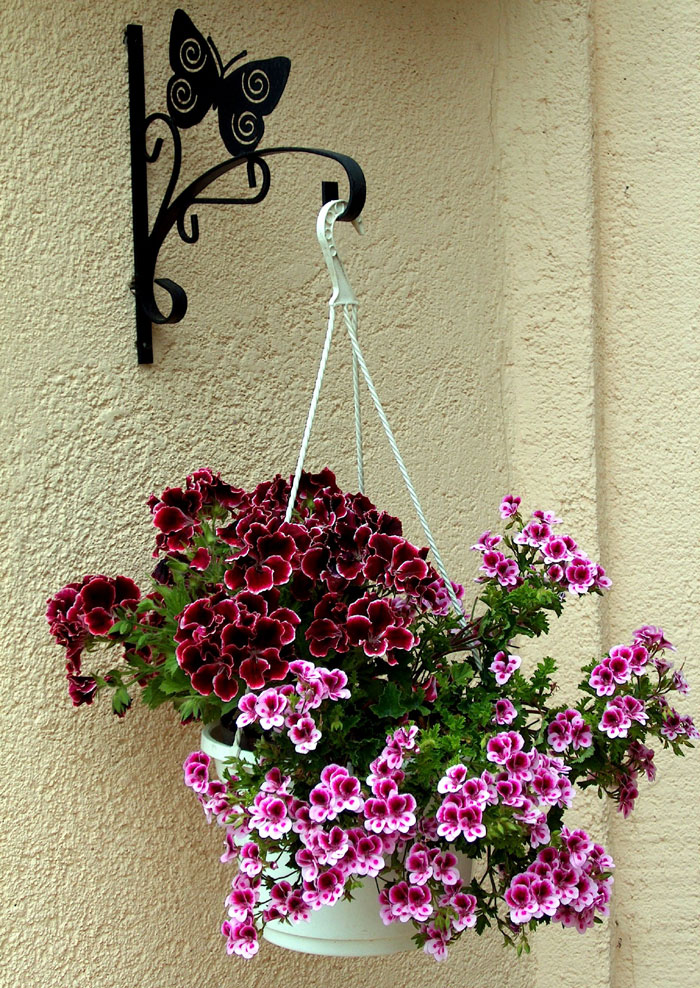 Things to keep in mind?
Hanging baskets or hanging plants in the container before you plant it can make sure you have a greenhouse. How you can protect plants from Frost. If you provide protection from frost, you can start hanging gardening. learn Hanging plants,  How to plant a hanging garden, Hanging basket Plants for baskets, and more about the vertical garden.
You can move your plants in the frost season; Keep your basket outside in the morning and inside at the time of frost. If the plants are tolerant of cold, then there is no question. Plant a hanging basket in September and October and choose long-lasting perennial plants for the hanging garden.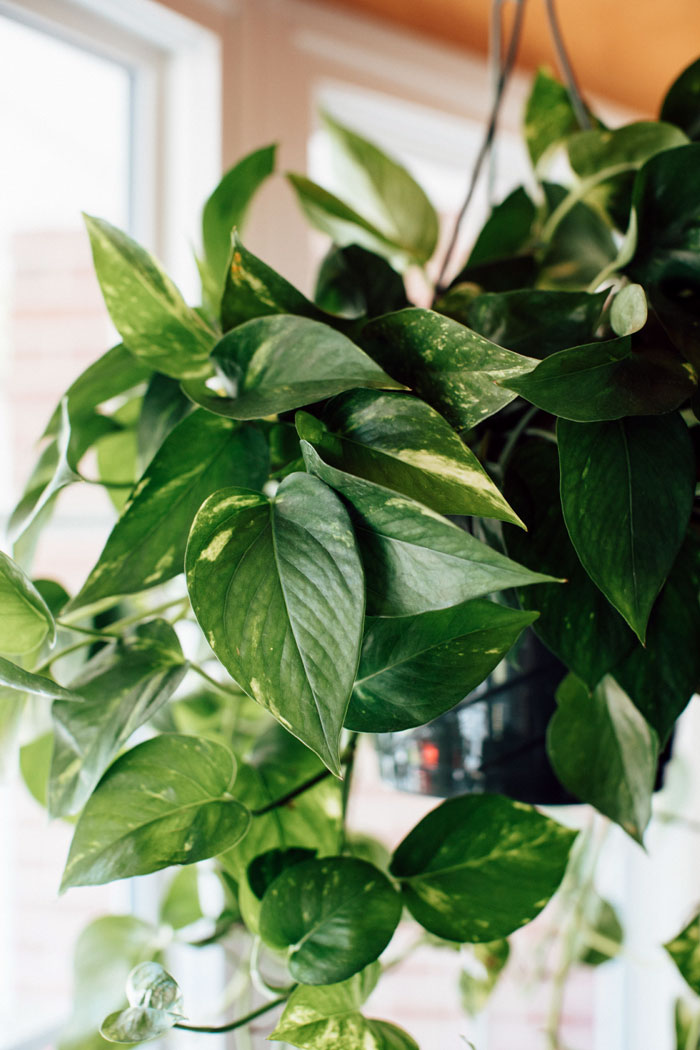 Plants for Hanging Baskets
Here are some plants for hanging baskets, these plants survive a particular season and maintain the beauty of a hanging garden.
Summer hanging plants
creeping jenny, Dichondra (Silver), Argyranthemum.
Falls hanging plants
Fuchsia,  pansies, Petunia,  Salvia, and tobacco plants, geraniums, Lobelia.
Winter hanging plants
Buxus, Crocus, Gaultheria, Carex,  primulas, and Erica carnea (winter-flowering heathers).
Perennial hanging plants basket
Buxus, Cordyline, Gaultheria, Carex, and,  Salvia (purple-leaved sage).
Types of hanging baskets
Several hanging baskets are available in the market. Made of solid plastic, wire, homemade, or clay can be used in any of the baskets. But keep in mind those small flower plants use the hanging basket. Prepare any baskets that are the same for winter and summer.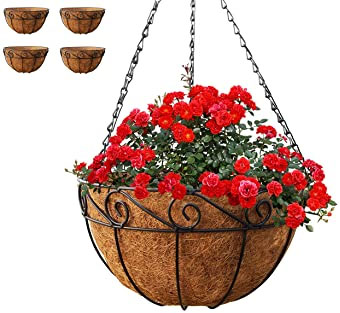 Mesh Hanging Basket
The traditional mesh-hanging basket is made from wires. These are not rusted so it flimsy plastic coated. Compost, soil, and plant engaged before putting in the basket liner require applying. For this, you can use a plastic sheet, tots, or jute cloth. Cut it in the shape of a basket before applying. (coir hanging basket )
Hooked plastic hanging pot
The hooked plastic hanging pot is also better for this, it looks attractive due to its multi-color. In this, the plastic pot is hung with chains on three sides. It is available at online shopping stores such as Amazon.
Hanging Plants for baskets
You can grow all small plants like vegetables, fruits, flowering plants, shrubs fruits, and perennials. You are trying for tomatoes, dwarf beans, lettuce, shrubs, climbing rose, sweet peas, clematis, growing strawberries, many other fruits and vegetables you can grow. Use of hanging plants you prevent from slugs and snails.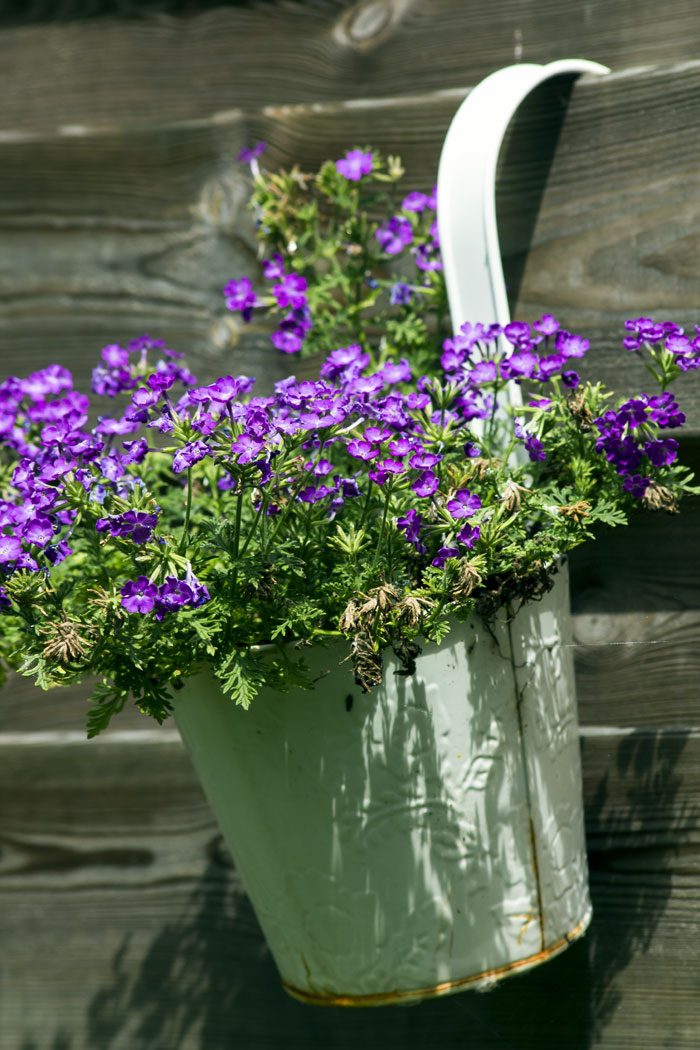 How to plant hanging baskets?
First, choose the appropriate location for the hanging basket. You can use a plastic sheet and fibrous material (coir) to cover the inside of the basket. You should cover it with a thick layer of fibrous material. (coir, jute)
Prepare the

potting mix

for a basket, 1 part of 1 part compost (slow-release fertilizer) 1 part of the soil, and prepare a mix of Coco peat. If you need loamy soil also mix a little part of sand. You can use water-retaining granules to prevent drying out speedy. 

Read more

.

Fill the basket with this potting mixture. Use the compost in the bottom basket.
Insert a plant with care in a center of the basket this can be used to create a structure and impact.
In the last, you water your hanging basket and stand out in a greenhouse. If you do not have a greenhouse, you can take the plant out in the morning, and take more frost time to a safe place.
Care for your Hanging baskets plant?
These plants require continuous watering in summer as the soil dries up and damages the plant.
In winter, basket plants need moisture. Keep the soil moist but do not soggy.
Use liquid fertilizer in the time of spring and summer.
Pruning to give shape and keep removing deadheads regularly.
Problems with hanging baskets
Use liquid fertilizer always.
Keep the soil moist but not soggy.
Common pests require the care of their snails, slugs, aphids, and not assaults. Disease plants such as Mildew, rust and corrosion, Pelargonium rust Fuchsia rust impatience may suffer.
Read also:
How to grow verbena plants. 07 Indoor plants that are greenery around you. How to grow beautiful indoor plants at home. 09 Leaf plants for your garden. Growing and care for kalanchoe plants. Houseplants care.  Organic control of Mealybugs. 09 Fengshui plants for better fortune. 10 elegant plants for Verticle garden.
For Pin: