Stuffed Bitter Gourd | Bharwan karela recipe
How to make Stuffed Bitter Gourd | Bharwan karela recipe. Bitter guards are known in India as Karela. Its taste is very bitter, despite this, it is a very popular vegetable in India. Its main reason is its nutrients. So for the sugar patient, this is a panacea medicine. The main ingredients found in bitter gourd are medicinal properties, magnesium, potassium, vitamins, and minerals. In this post,  Nature Bring is telling you the simple method of making Stuffed bitter gourd (Bharwan Karela). This is a vegetable that you can eat up to 1 week. It's so easy that you can prepare it instantly. It is widely used in dishes in East Asian, South Asian, and Southeast Asian.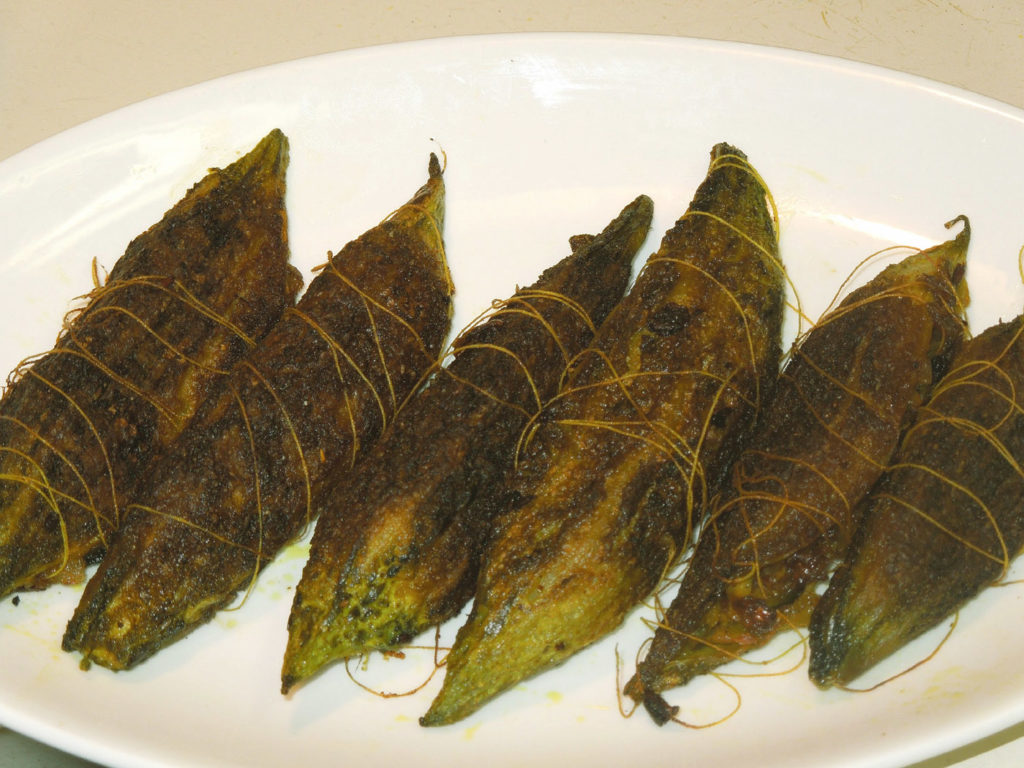 Ingredients for Stuffed Bitter Gourd
600grams                             long Bitter Gourd (karela)
04-Tablespoon                    Oil
½ Teaspoon                         Turmeric Powder
02-Teaspoon                        Coriander powder
½ Teaspoon                         Cumin seeds
½ Teaspoon                         Red chili powder
02-Teaspoon                        Fennel Powder
01-Teaspoon                        Amchur Powder
Salt                                         According to your taste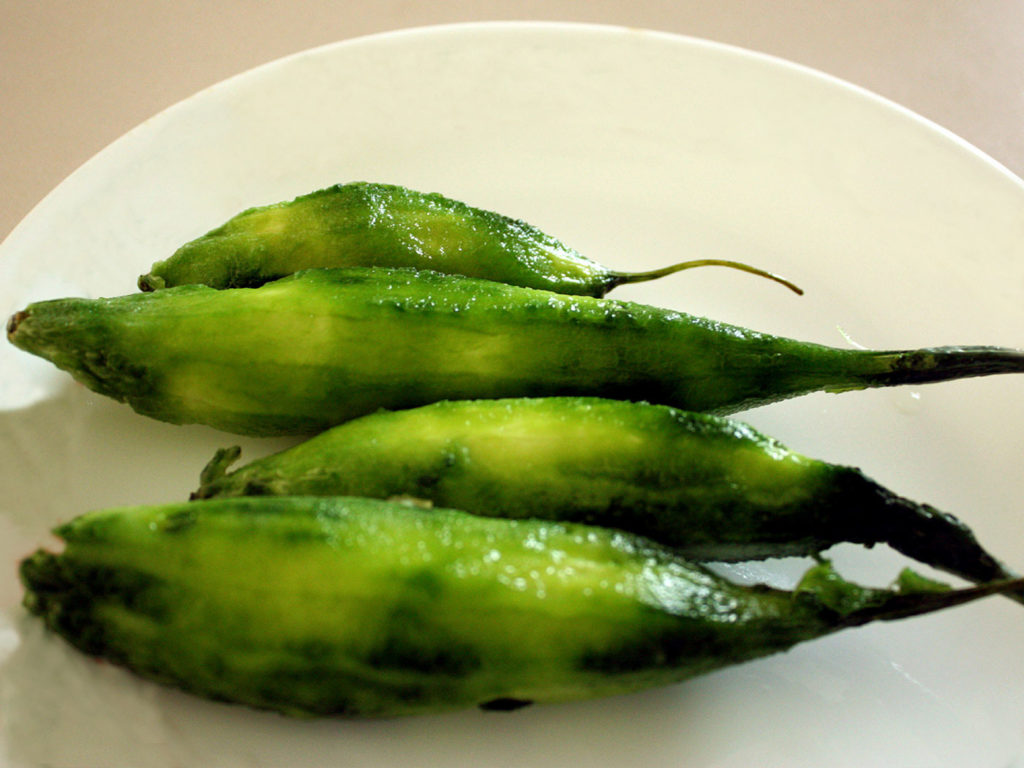 Stuffed bitter gourd (Bharwan Karela recipe)
Take bitter gourd through a strainer (forged utensils) and wash well with running water. Remove the peel from the bark of a knife or peeler remove seeds also.
Sprinkle half a teaspoon of salt in the pairings and keep it aside.
Cut the bitter gourd (Karela)from the middle and divide it, but keep in mind that the second end is connected. If you do not like much bitter then sprinkle salt in and out on it and leave it for 1/2 hours.
Wash all bitter gourd (Karela) well with water and squeeze it, the complete salt gets out, otherwise, it will be more salt after cooking. Well, nowadays the bitter gourd comes less bitter.
Now take the parings, well with water, and squeeze them apart.
Heat 1 tablespoon oil in the pan, add 1/2 tsp cumin seeds and a little asafetida in hot oil. When the color of cumin starts becoming brown, add turmeric powder, coriander powder, fennel powder according to the quantity written above.
In this fried spice, add the bitter gourd peel, red chili powder, amchur powder, and salt as needed. Fried this spice for 6-7 minutes. Then take it off and keep it aside. This is a spice, prepared to fill in bitter gourd.
Then fill ready spice by pressing it into the bitter gourd. If you want, thread the bitter gourd; there will be no spice spread in the oil when frying. Fill all the bitter gourds like this.
Heat the pan with 3 tablespoons of oil. Then slowly add the prepared bitter gourd in the oil. Cover the lid from the top. Cook on a medium flame for 6-7 minutes. Mix the bitter gourd over the top so that all Kerala must be well cooked. Roast it until brown. Stuffed bitter gourds are ready.

Preparation time- 15 minutes
Cooking time – 15-20 minutes

Serve-    04
Nutrient  facts: Amount per 100 grams
Calories                                                 34
Total Carbohydrates 7 g                    2%
Dietary   Fiber 1.9g                              7%
Total Fat 0.2g                                        0%
Vitamin A                                              48%
Vitamin C                                              92%
Iron                                                         5%
Protein3.6g                                           7%
Read also
How to make Kaju curry at home.  How to make Palak Bhajia.  Vegetable pulao recipe step by step. Chicken curry recipe step by step. Punjabi Chole recipe Dhaba style. Morning Breakfast, Poha cutlet recipe. Dahi vada recipe famous street food. Paneer Pasanda recipe at home. Amazing benefits of Aloe Vera.
Pin it: